The 165 Greatest American Movies Ever Made
Most of what comes out of Hollywood these days is rubbish, although occasionally one does find a few gems (e.g., Chariots of Fire, Hoosiers, Driving Miss Daisy, Babe, October Sky, A Walk to Remember).
Many movies that could be enjoyed by children and adults are often spoiled by raw language (My Cousin Vinny and Cinderella Man), some inappropriate language (Searching for Bobby Fischer), sexual situations (Dr. Strangelove, Doc Hollywood, You've Got Mail, The Natural, My Big Fat Greek Wedding), and violence (Tombstone, The Godfather ((It's remarkable that there is very little bad language and few sexual situations in the three-part film series, especially when compared to HBO's The Sopranos.))
Some movies will add a few cuss words to insure that they do not get the dreaded "G" rating. The Iron Giant and Searching for Bobby Fischer are examples.
I understand that some stories could not be told well without the inclusion of certain realistic life elements. Older movies rarely tackled "sensitive" issues. Baseball great Grover Cleveland Alexander's alcoholism and epilepsy were made part of the story in the baseball Hall of Famer's life in The Winning Team (1952). His epilepsy was sometimes mistaken for drunken behavior since Alexander did have a problem with alcohol.
The Lost Weekend, for which Ray Milland received an Academy Award, shows the destructiveness of alcohol dependence and addiction. As in the case of Days of Wine and Roses, the endings in some of these message melodramas are not always happy.
Like the Bible, these movies "tell it like it is."
Prison life is harsh and raw and it's depicted that way in The Shawshank Redemption and The Green Mile.
Saving Private Ryan is one of a few films to depict the true horrors of war. (Band of Brothers is even better and hard to watch because the stories are true.)
While The Fighting Sullivans (1942) is a stirring tribute to those killed in combat, it cannot compare to the immediate despair and repulsion one feels at the sight of young men indifferently slaughtered as they are shown in Saving Private Ryan. (A reference is made in Saving Private Ryan to the five Sullivan brothers who were killed on the Battleship Juneau at Guadalcanal during WWII.)
How else could real war have been depicted? The same is true for Schindler's List.
With this bit of commentary, I want to introduce you to a list of "The 165 Greatest American Movies Ever Made" compiled by John Nolte at Breitbart.
Like me, and noted by Mr. Nolte, there will be some disagreements. But that's the point of coming up with a list like this.
___________________
Lists are subjective and almost always widely criticized, argued, and debated — which is the whole point. This is especially true for movie lists. Nevertheless, the top 100 movie list released by the BBC last week is one of the most derided in recent memory. The BBC polled 62 international film critics and asked them to choose the 100 greatest American films of all time. About half the list is little different from the one compiled and updated by the American Film Institute every decade. The other half is full of surprises.
There is no right or wrong answer to listing your favorite films. It's all subjective. Regardless, it is still surprising to see 62 film critics agree on a number of films most have written off at best as marginal: Spike Lee's forgettable "25th Hour" (2002) at #94, Michael Cimino's infamous 1980 debacle "Heaven's Gate" at #98, Hitchcock's swing-and-a-miss "Marnie" at #47, etc. You can see the full list here.
The list's surprising omissions are too many to list.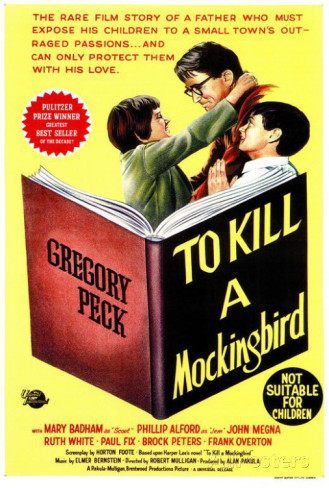 Rather than argue with the BBC, I decided to do something I have been wanting to for some time: come up with a list of my own choices of the greatest American films ever made. It was impossible, though, for me to corral only 100. My list ended up being 165 titles long, and even that required a painful two day pruning process that left out more than 200 titles that deserve better.
Once all 165 choices have been revealed, I'll go ahead and release the full accounting of the 400 or so titles originally considered. The crazy thing about these lists is that if I were to go through this process again next week, there would be countless changes.
So what was my criteria?
Well, it wasn't worrying about what others would think, and it certainly wasn't based on any other lists.
It was just my gut. If I could only save 165 films from extinction, this would be them.
Today we start with 150 through 165. After that we'll release 10 at a time over the coming days.
Go to Breitbart to read Mr. Nolte's comments on his first 15 films.